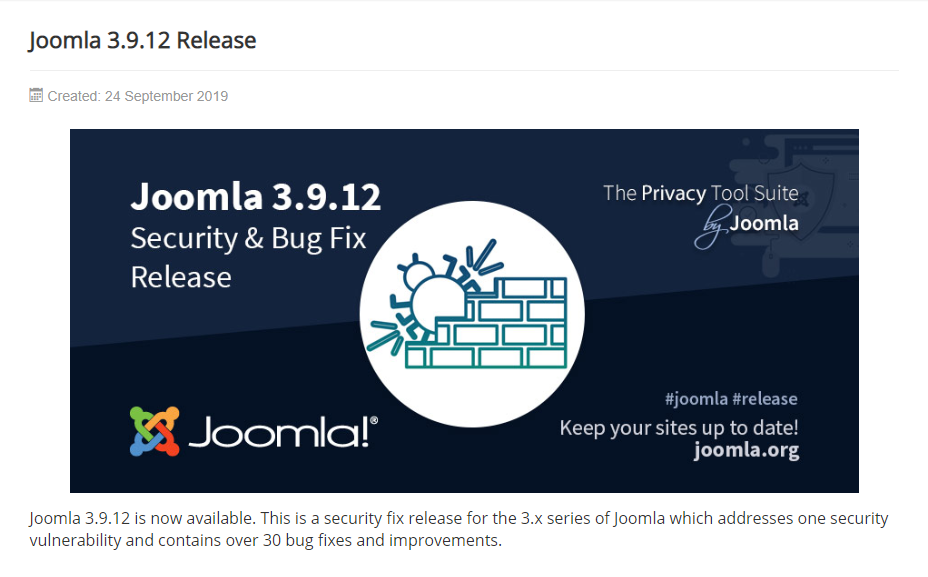 Keeping Joomla up to date is very important. Every time you log in, Joomla will automatically run a check to see if any new versions are available.
You will see a new notification on the top of your control panel if there is a new version present in the official repository. It'll contain the name of the update along with an Update Now button.
Click on the button to be taken to the Joomla update page. You'll see the information regarding your current and new versions of Joomla. Tap Install to start the installation.
It's recommended to create a backup before you begin the update.