Most hosting providers offer auto backup for your site's files and databases regardless of what CMS you use.
Access and download these backups through the Backups section on your hPanel.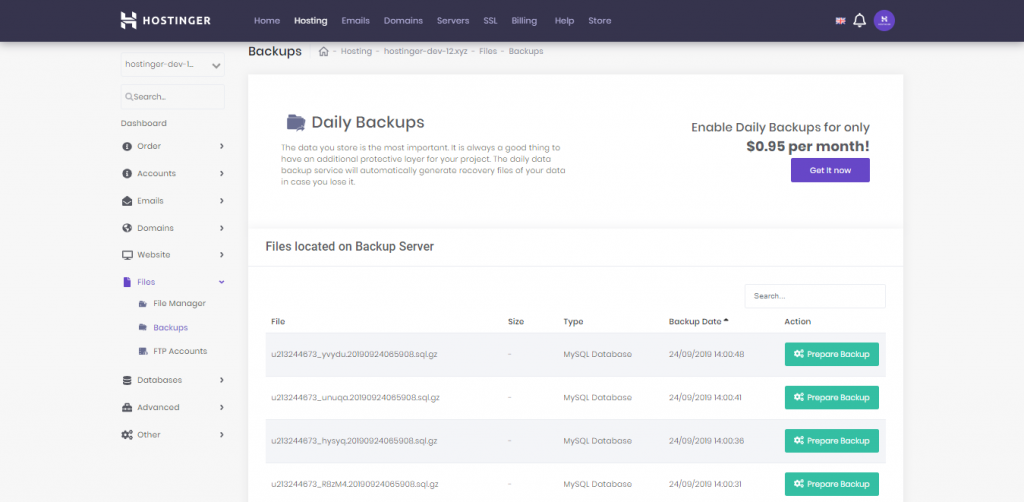 However, you can also backup up your Joomla files and databases on your own.
Backing Up Joomla Manually
To create a backup copy, you need to archive all the Joomla files and the database.
This part of the Joomla tutorial will explain how to archive your files by creating a .zip file using Hostinger's File Manager tool.
1. Access the File Manager through your hPanel
2. Open your main Joomla installation folder and select all the files.
3. Press the Compress button.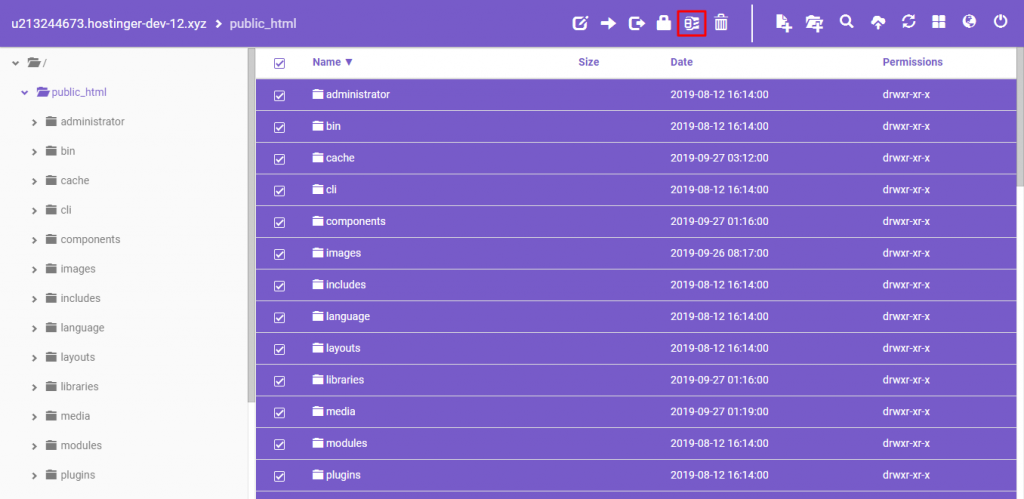 4. Select the .zip file once it has been created, then click the Download button at the top menu.
Using Akeeba to Backup Joomla
Akeeba backup is probably the most popular Joomla extension. However, it's not in the official directory, so you will need to download the extension from the
official Akeeba website
. Follow the Joomla tutorial below to set it up:
1. Navigate to Extensions > Install to upload and install Akeeba via the Upload Package File tab.
2. Go to Components > Akeeba Backup.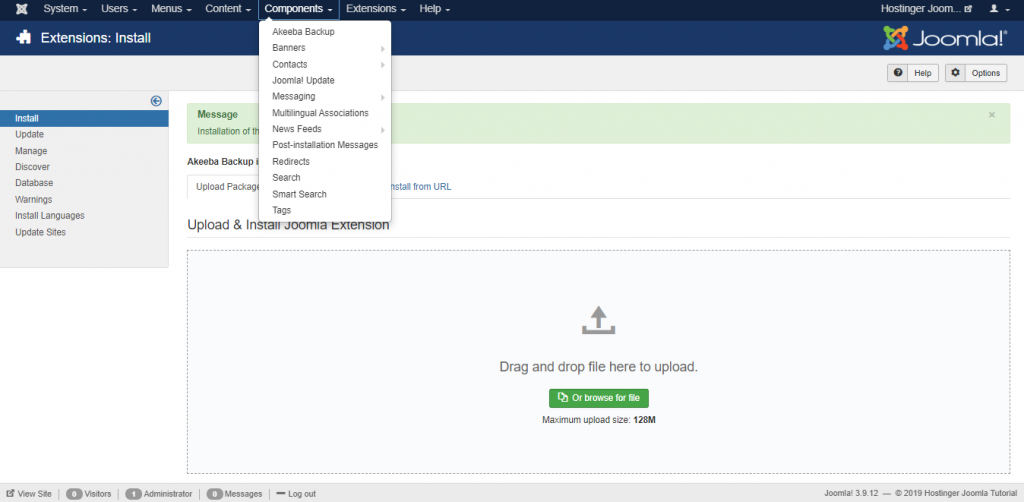 3. Click the Configuration > Configuration Wizard to activate a benchmarking wizard that sets up optimal backup performance for your site.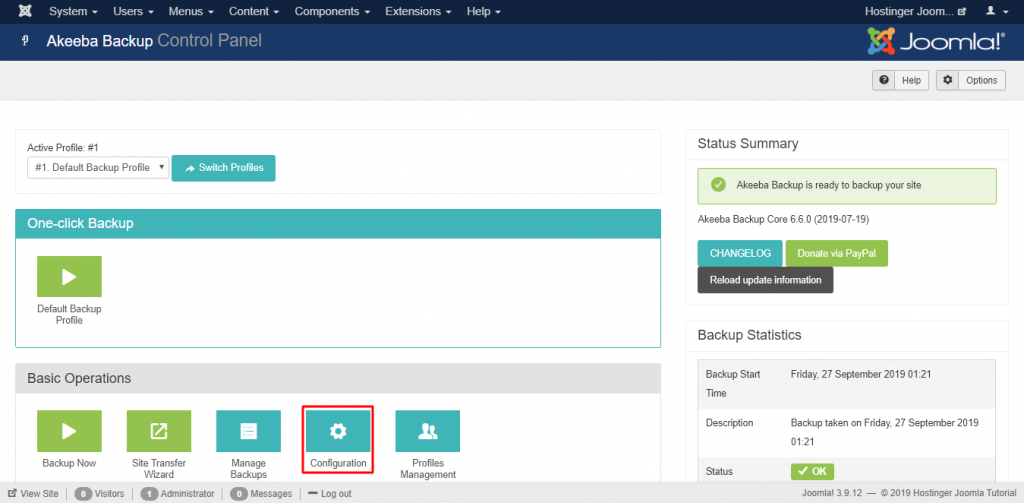 4. Once the benchmarking process is done, you'll be given three options:
Backup Now – backup your Joomla website straight away.
Schedule Automatic Backups – set the time and date to automate your backups.
Configuration – change the settings that the benchmarking wizard has set up.