Choosing the right template and design is crucial to the function and look of your website. Joomla has plenty of free and paid templates available online, though not as much as WordPress or Drupal. The installation process of templates is almost identical as installing extensions:
1. Download the templates you want from any third party sources like Joomlart or Joomdev.
2. Do the same uploading and installing process as extensions through the Extensions > Manage > Install menu.
3. Once the file is uploaded, navigate to Extensions > Templates > Styles section.
4. Tap the "star icon" next to the template you want to enable.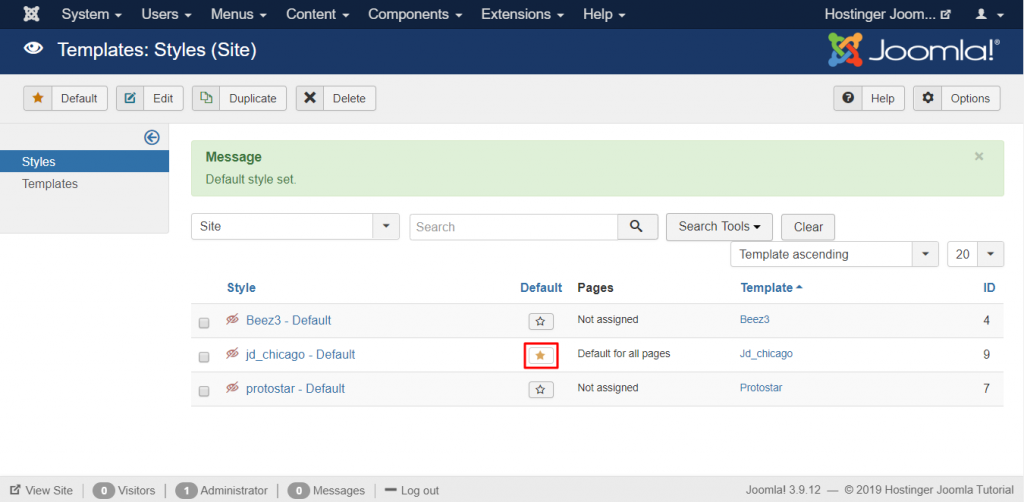 Clicking the star icon will activate the template as your default user interface, but you can apply different templates for your front-end and back-end look.