You can manage all your extensions through the Extensions > Manage section. Whether it's installing a new extension, updating, or disabling existing ones, the process is straightforward.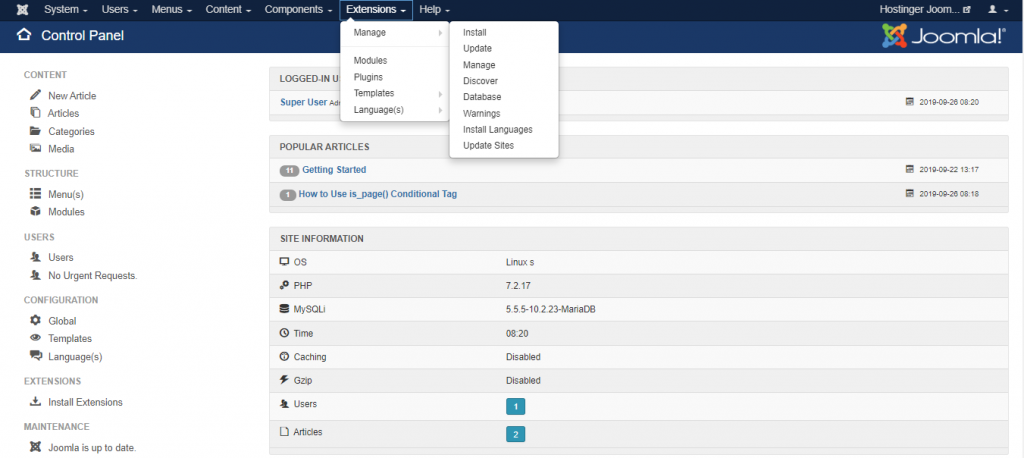 To manually install the extensions, follow these steps:
1. Download the .zip package from the Joomla extensions directory.
2. Go to Extensions -> Manage -> Install section.
3. Click on the Upload Package File tab.
4. Choose the file and upload the .zip archive.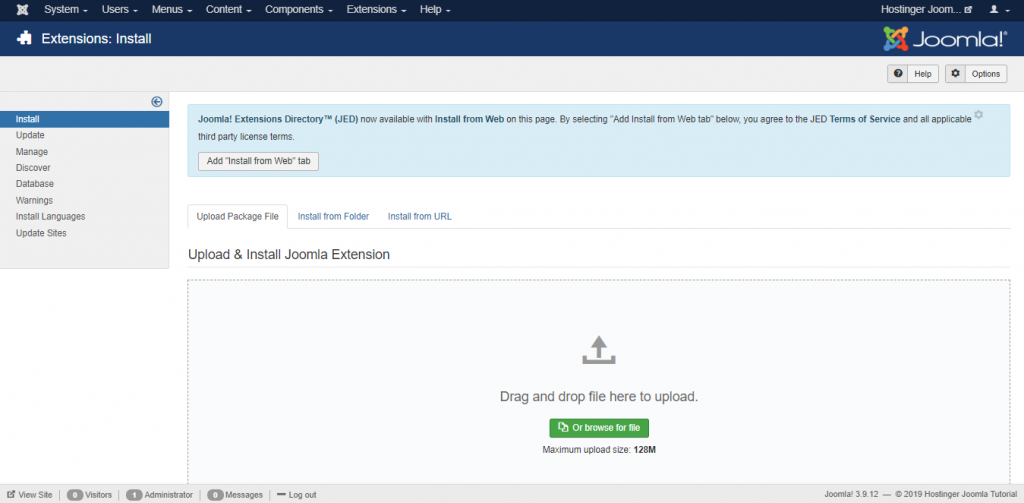 Enable the Install from Web tab to allow you to search and install any Joomla! extensions without leaving the administrator panel.
Here are a few must-have extensions for your Joomla website:
ProFiles
– a handy file manager that is more useful and convenient than the default FTP.
AllVideos
– to embed internal or third-party videos in your content.
Akeeba backup
– the most frequently used Joomla backup extension.