Joomla has several built-in components that allow you to create specific page types. In this Joomla tutorial, we'll show you how to create News Feeds, Contact Us page, and Banners. You can access them through the Components section on the top menu of your Joomla Control Panel.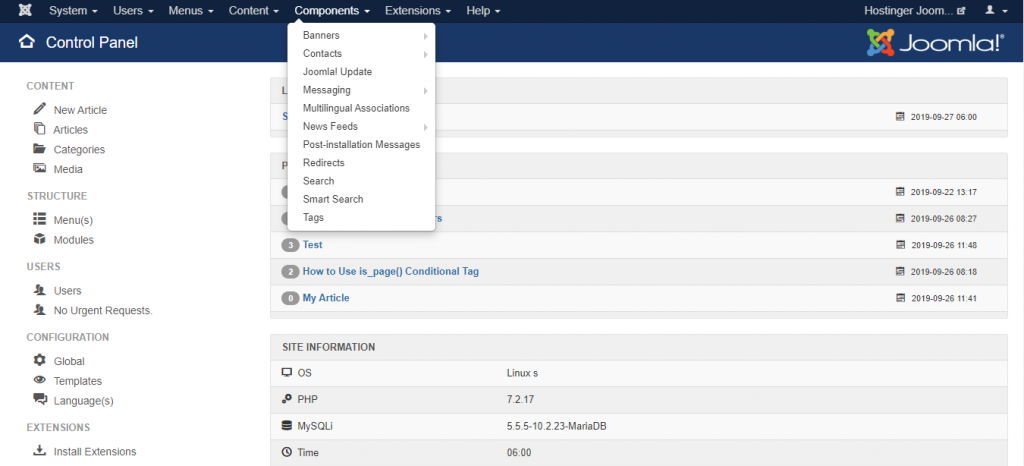 Here are the most widely used components:
News Feeds
If you want your readers to be updated with newly published content, you can create a news feed:
1. Navigate to Components > News Feeds > Feeds.
2. Click New, and fill in the required details – Title, Link of the content you want to display, and the Category.
3. Press the Save button.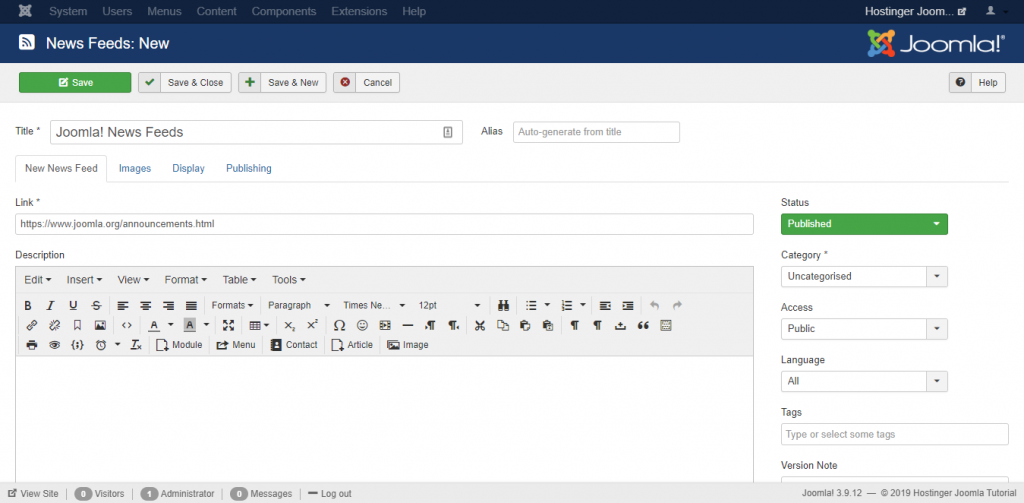 Contact Us Page
You can also receive feedback and build visitors' engagement by creating a Contact Us page.
1. Go to Components -> Contacts.
2. Tap on the New button, and fill in your contact details. Use the Miscellaneous Information tab if you want to add a description.
3. Save the page when you're done.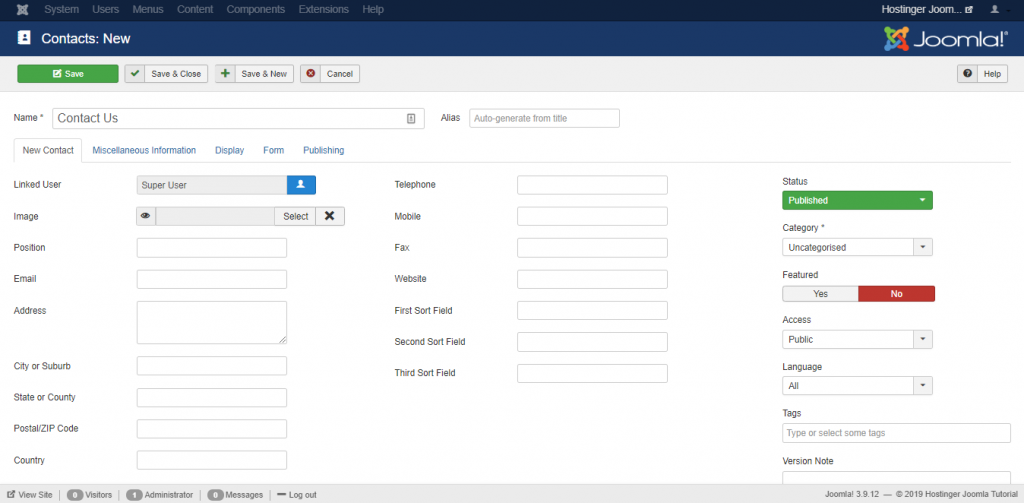 Banners
The Banners component can be used to manage images or HTML banners. Here's how to create a banner:
1. Click on Components > Banners > Banners.
2. Press New on the top-left and enter a name for your banner.
3. Upload your image and fill in the optional details, such as the dimension, alt text, and description.
4. Once you are done, press the Save & Close button.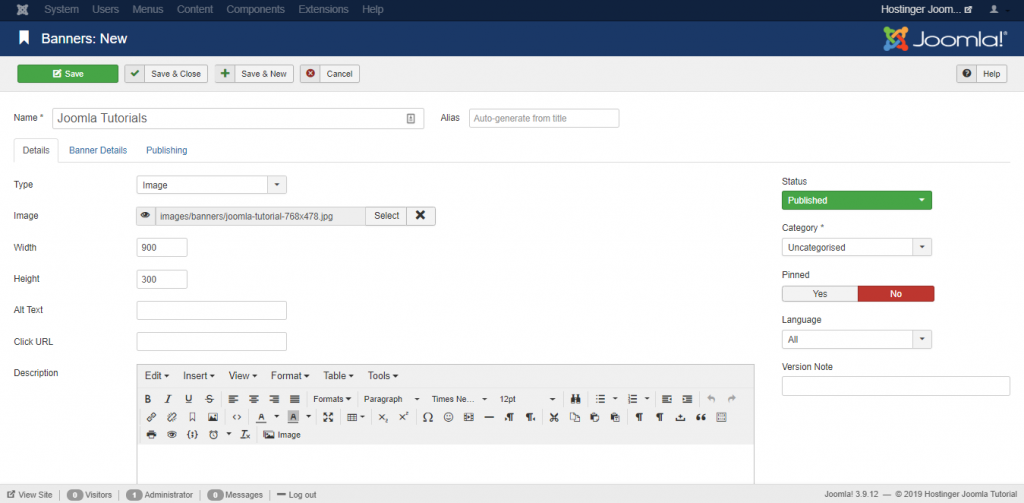 5. To publish a new module and display your new banner, go to Extensions -> Modules.
6. Press the New button.
7. A list of modules will appear — select Banners.
8. Set the Title and Position for the module.
9. Save your configuration.