Setting up the perfect look for your site is important, as it could bring a good impression to your visitors. Installing a visually-appealing theme is one way to do it. In Drupal, you can view currently installed themes or add new themes by checking the Appearance tab.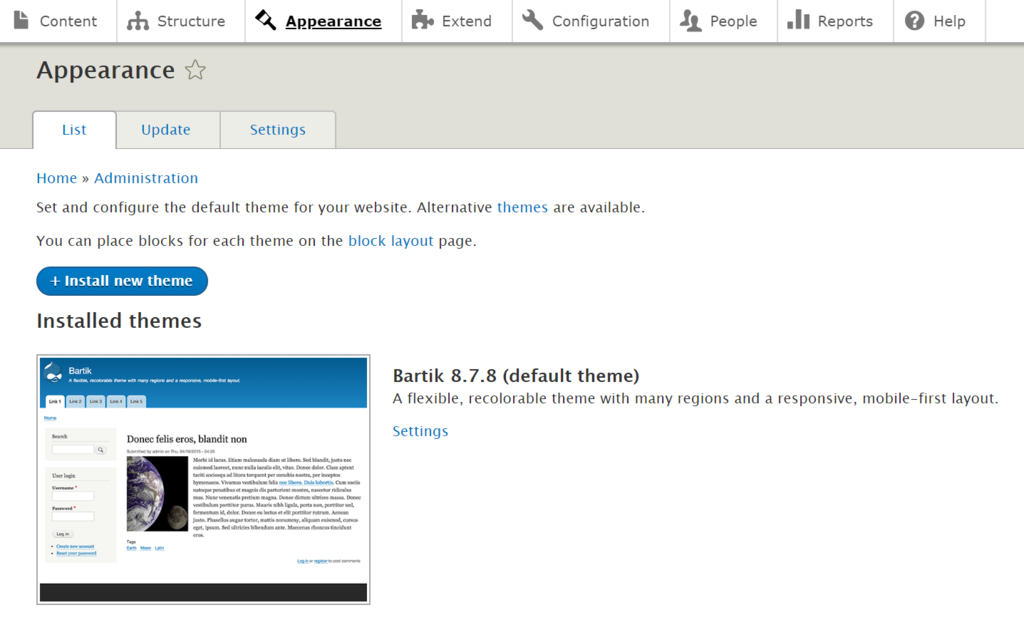 There are plenty of sources on the web to find various third party themes for Drupal. However, the most reliable source would be the official
Drupal website
.
It comes with useful filters to search for themes that you would like to use. The most important filter is Core Compatibility, where you can choose the version of your current Drupal installation. Make sure you select a theme that is compatible with your core Drupal version.
The installation process is quite similar to installing modules:
1. Right-click on the file you want to install and click on Copy link location.
2. Now move over to your Drupal homepage and click on Appearance.
3. Now click on Install new theme.
4. Under Install from a URL, paste the link that you copied in step 1.
5. Hit Install and wait for the installation to complete.
However, the newly installed themes are disabled by default. To enable them, find your theme in the Uninstalled theme section and click on Install and set as default.