Windows 10 includes a number of built-in features to keep your computer safe from viruses, malware, and more. You can learn more about some of the most important features below.
User Account Control
User Account Control warns you when a program or user attempts to change your computer's settings. Your screen will be temporarily locked until an Administrator can confirm the changes. This helps to protect your computer against malicious software and accidental changes. User Account Control also allows you to decide how often you'll receive these warnings.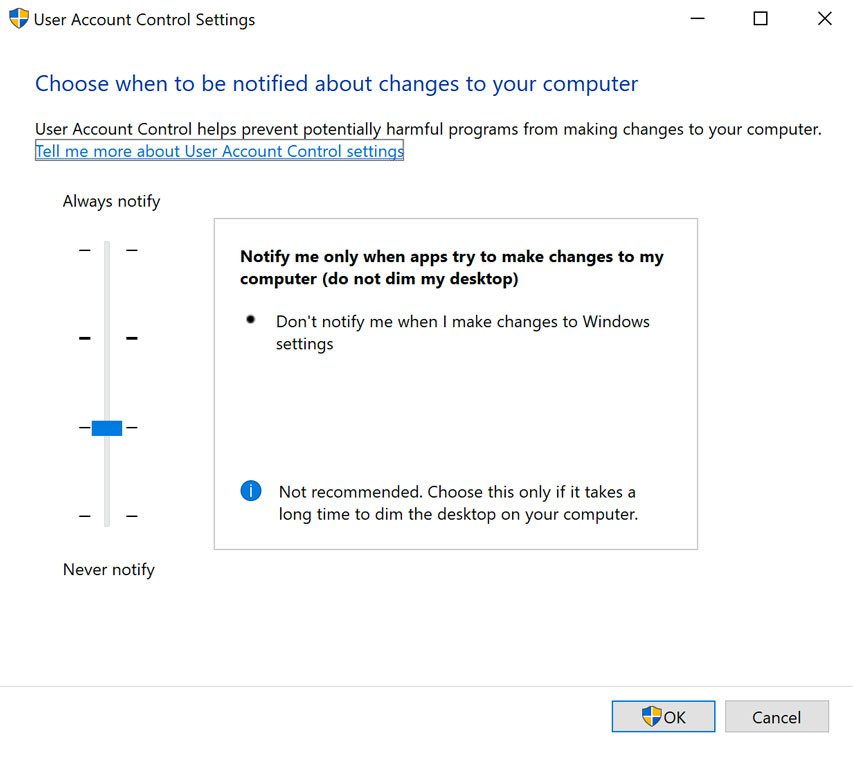 Windows Security
Windows Security, formerly known as Windows Defender, provides antivirus and malware protection for your computer. In addition to scanning your computer for potentially harmful applications, Windows Security provides real-time protection, double-checking each file or application you open without slowing down your computer.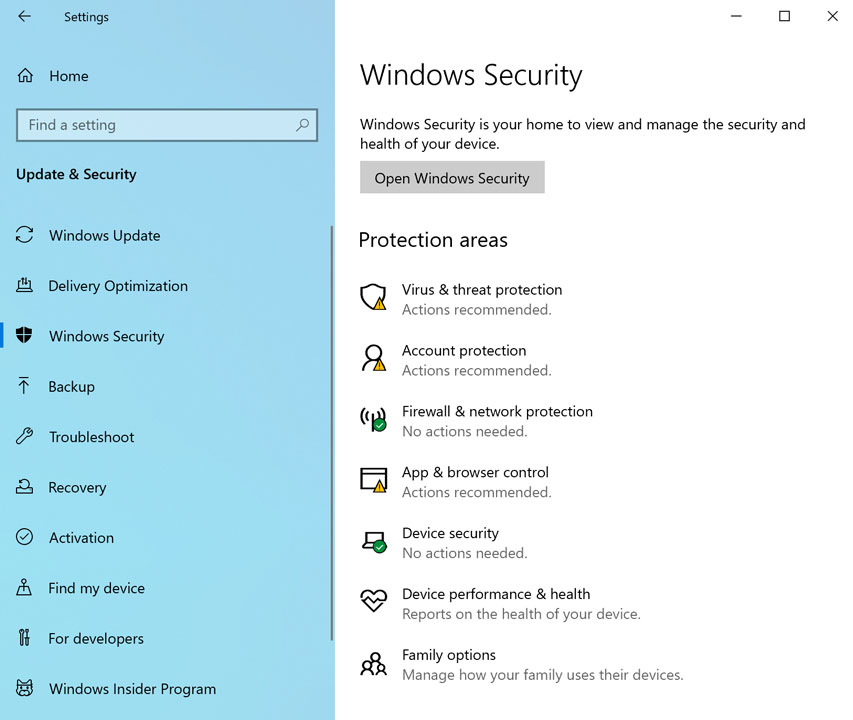 Windows Firewall
By default, Windows will protect your Internet connection with Windows Firewall. A firewall prevents unauthorized access from external connections and helps protect your network from threats that could harm your computer.