Through Joomla's Control Panel, you're given a lot of options to build and manage your website:
Adding Articles
1. On the admin page, tap Content > Articles > Add New Article.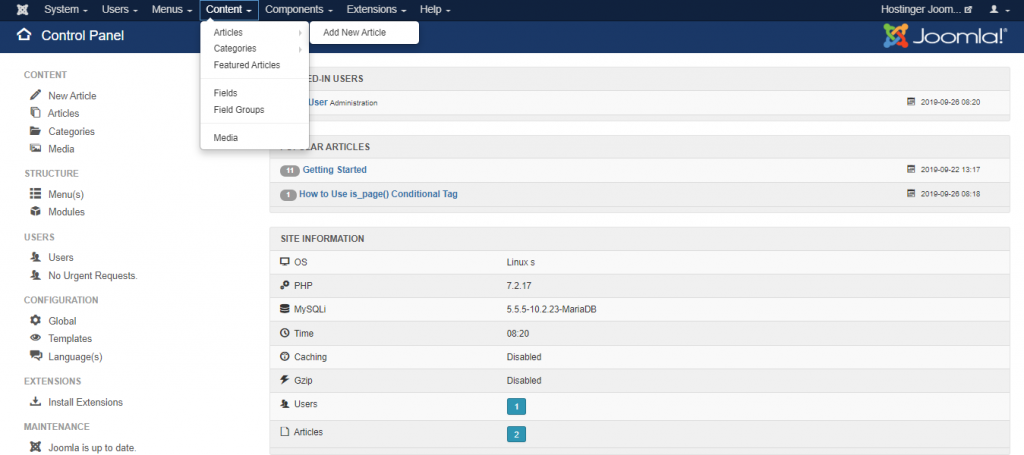 2. Add your content to the WYSIWYG editor.
3. When you're all set, pick the status of your article – Published, Unpublished, or Archived.
4. Press the Save button, or select Save & Close to be directed to the Articles page.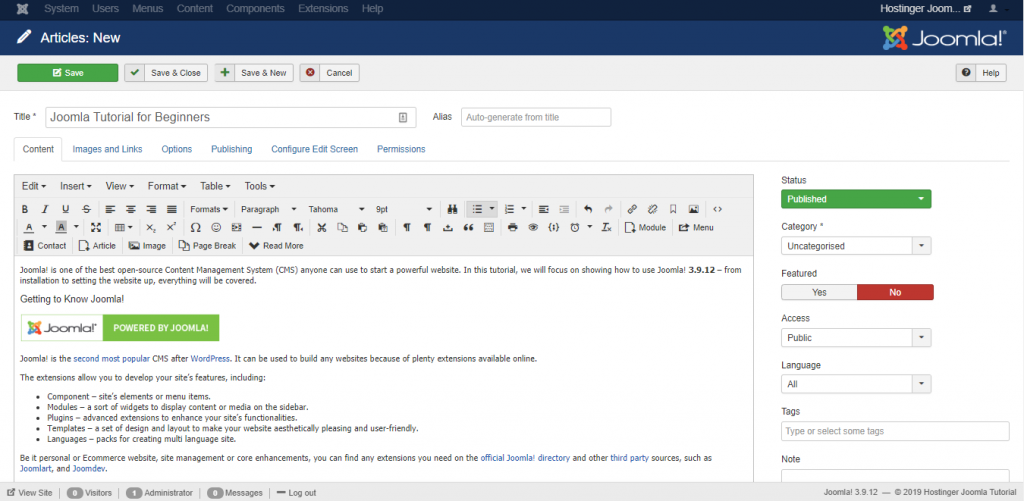 Once the post is created, it'll appear in the Latest Articles page of your website.