Before knowing what a taxonomy is, you should know the following two words:
Term – is a word used to describe the content.
Vocabulary – is a collection of terms.
Taxonomies are used to classify content. A taxonomy uses terms to show specific content. Creating a taxonomy is easy; you can do it by following these steps:
1. Go to the Structure tab.
2. Click on Taxonomy.
3. Now click on Add vocabulary to add a new vocabulary. Enter the name (compulsory) and the description (optional) for your vocabulary. For example, let's type Tags as the vocabulary if you want to classify your articles based on tags.

4. Click on Add terms to add new terms to the vocabulary – let's say you want to add Business Articles as one of your tags. Enter the name, description, text format, URL alias (an optional URL to access the term directly), and relations for the term. Then, click Save.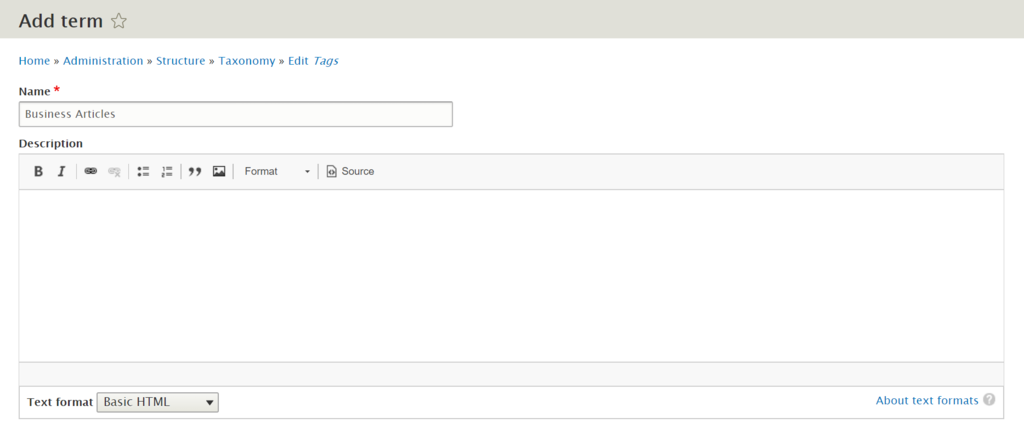 5. Now you have Tags as the parent category, and Business Articles as the subcategory. Feel free to add more terms if you want to set more subcategories.