You can use menus for categorizing and structuring the site. For example, let's add a product menu. Check out the following instructions to create a menu.
1. Click on Structure and choose Menus.
2. Some of the default menus like Tools, Administration, and Footer are already present. You can edit them by clicking on Edit menu.
3. To add a new menu, click on Add menu.
4. Add the title and the summary for the menu. and click on Save.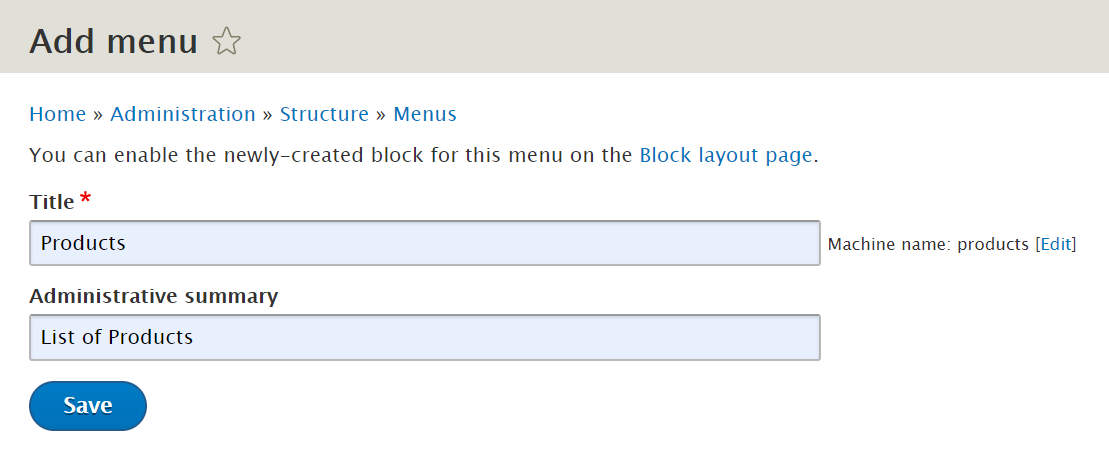 5. Click on Add link to add a link to your menu.
6. On the presented window, you will be asked to add link path, title, description, parent link, weight for the link. You can also select whether you want to enable the menu and whether you want to show it as expanded using the Enabled and Show as expanded checkboxes.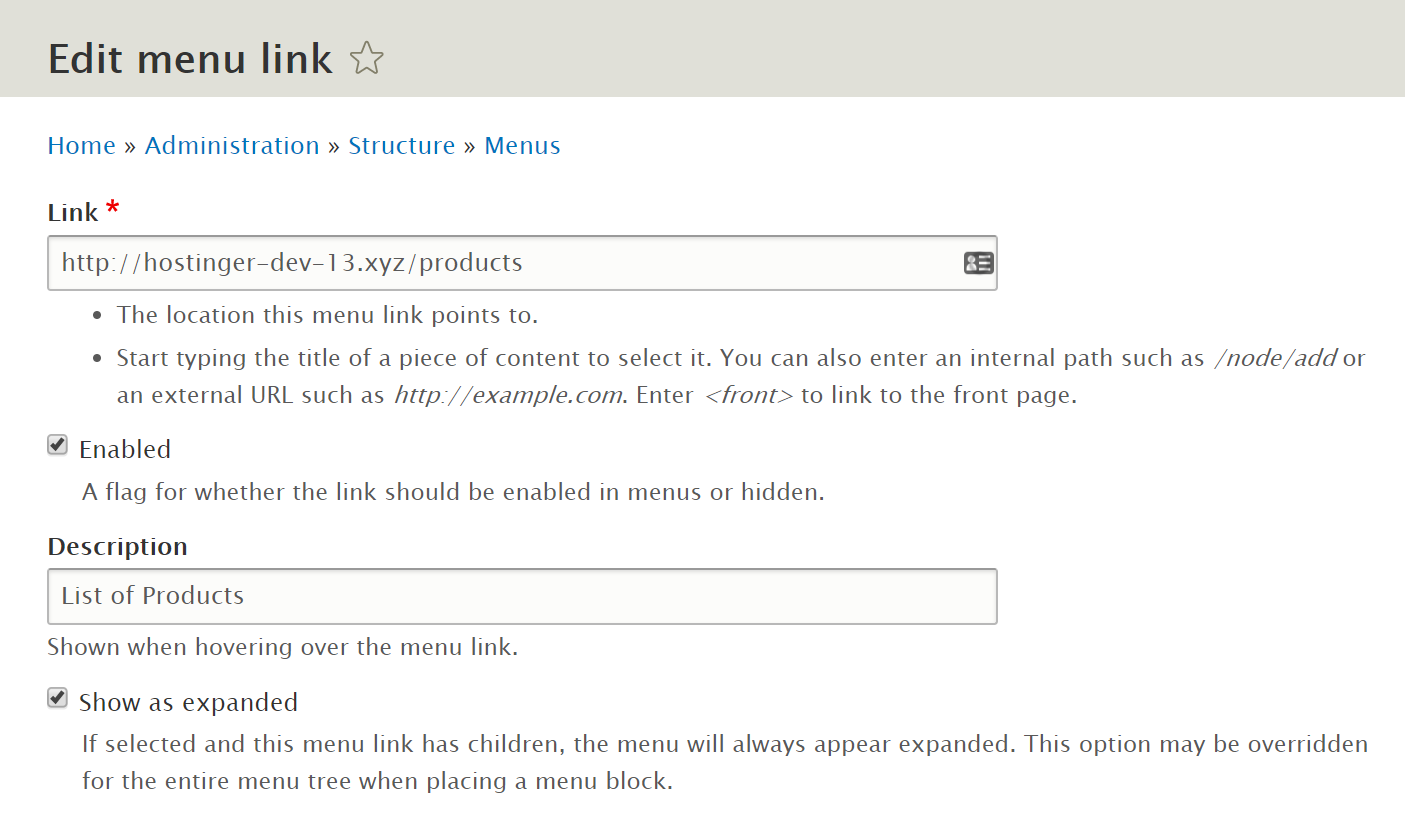 7. Once all entries are made, click the Save button.